Recent picks at the local library that appealed to me.
Pamela Chan, Editorial/BCFamily.ca
As a child living in Ireland, I loved visiting the local library after weekly ballet classes. I can still remember entering the old building, located on the corner of a street south of Dublin.  I had a selection of favourite authors and cherished the new book that I checked out every week.  My love of books – and appreciation of libraries – goes back to my early schoolgirl years.  Years later, while I was completing my undergraduate degree at Queen's University, my favourite place to read and study was in the Art History library and the reading room in the main library.  When I think back to my time at university (the first time round), my mind often wanders back to the libraries.
If you've visited a local library recently, you probably noticed that there is no shortage of people checking out their local branch.  Yet I am still amazed at how many people I know who don't go to the library – ever.  In fact I'd hazard a guess that many of the core people in my life do not use their local library.  We know all about the benefits of visiting a library with children but it's easy to forget that libraries are one of the best deals in town for all of us.
1.  If you love magazines you'll discover all kinds of titles at the library. In Coquitlam, for example, you can check out online magazines using your library card and the Zinio service (via the library website).   If you like the tactile experience of reading on paper, libraries carry a large selection of magazines on topics from art to men's health and everything in between.   If you don't have the budget to buy magazines (especially imported or more expensive subscriptions), or you can only afford to buy a few, go to the library and check out back issues from the previous month and earlier.  Plus the library is a good way to discover new titles.
2.  A lot can be said about books at the library. Some books are brand new and hot of the presses (often on display) while others are old classics. You might already know about a title and author or you might (most likely) discover new titles while browsing.  You can also benefit from areas in the library where the librarians will display their suggestions for books. Some people do a lot of research about the books that they want before they visit the library.  Some even put books on hold that are popular. If you know that you probably won't want to hold on to a book after you have read it, checking it out from the library makes sense.  To save time, you can check out the availability of a title and its location before you visit the library.
3. If you're planning a party or event, the library will probably have a good selection of books and magazines to help give you ideas. If you've been wanting to check out Pippa Middleton's latest party planning book for example – hands up here –  chances are one of the libraries that you can access has it. Of course you can go online to pinning/tagging sites to read excellent blog posts and website articles. This is true but don't forget that you can also check out magazines geared to your interest via the library's e-resources programme.  There's also something very satisfying about reading a book that was planned in its entirety about a specific topic.  When I'm planning an event, I like to have magazines and books around me as I sketch out my ideas.
4.  The library is also a great place to find DIY books, gardening, cooking and other How To books.  Depending on the season, you might also find displays of books around a seasonal topic such as gardening.  Here in Coquitlam the two libraries closest to me (Poirier and Central) do an excellent job in this regard.
"During difficult times the library is a quiet oasis where we can catch our breath, learn & think about what to do next." —@fergusonlibrary

— Mango Languages (@MangoLanguages) January 26, 2015
5. Libraries are cozy and peaceful. In recent years most libraries have either been either or built from scratch. You can find attractive settings for tables and deep chairs – even fireplaces – that will keep you comfortable as you wile away the hours reading, browsing or waiting for your children to finish using the library.  You can even find hot drinks for sale in case you need refreshment. (Do watch your bags though.  Some libraries have issues with visitors who aren't interested in their services – if you know what I mean.)
6. Computers in libraries aren't just for looking up book titles. If you don't have a computer at home, you can use the library computer to check out the many e-resources and programmes that are available on the library's website. My children also enjoy using the educational computer games at the library.
7.  If you still have a DVD player, you can check out movies from the library.  You never know what titles you might find. I noticed that the French language section in my library includes French and foreign films.  You can also discover new and favourite music CDs and audio books. I've checked out a lot of Puntamayo CDs from various libraries.
8.  The entrance to a library is a good place to find pamphlets, local papers and other information about community events.  Don't forget to linger and explore as you exit.
9.  Libraries often have areas where they sell used books for a dollar or so.  Libraries also host book swaps and sales.  It's exciting to find a classic cookbook or intriguing autobiography for under $5.
10.  Watch the library website, bulletin boards, local papers and keep your ear to the ground.  There are all kinds of events taking place at libraries that are free – anything from a presentation about Persian New Year to a Lego event.
Don't forget that you can volunteer at your local library.  If you are a teenager looking for a volunteer opportunity, a library is a good place to start.
Bonus: Lastly – and most important – libraries are places where you can dream. You can flip through an article about gorgeous estates in England or you can roll up your sleeves and start researching a new business idea. Check out your local library's website for e-resources to help with job hunting and career planning.   In my local library, the Ebsco Host service online helps me to look up PDF copies of articles from journals in a professional field that is relevant to me. You can request to have your library bring in books and items from other libraries.  Here in the Tri-cities area I can even register to use my Coquitlam library card in the neighbouring library in Port Coquitlam.
Now that I've shared some highlights that I've experienced, I'm off to check out the Learning Mandarin programme on the Pronunciator.com website – courtesy of a subscription via the local library.
Related
The benefits of reading in print – a good overview from 2013.
You can comment about this posting below, on the BCFamily.ca Facebook and Google+ pages or on Twitter. Your contribution matters so don't be shy!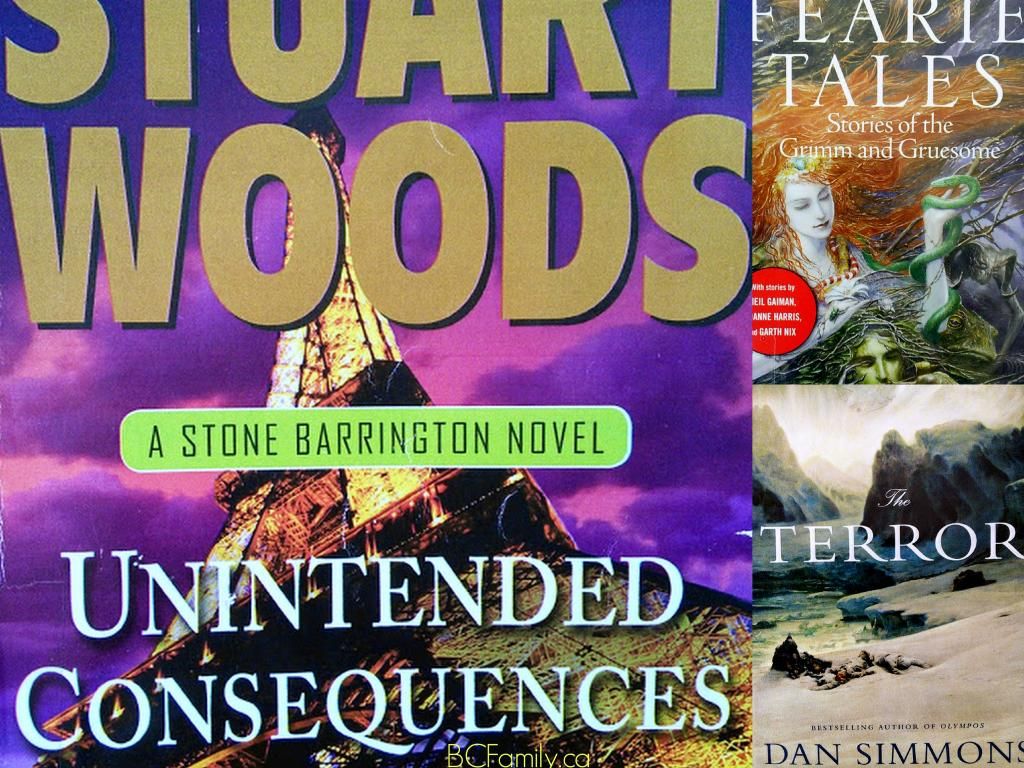 My husband is looking forward to digging into these titles.  The new title with stories by Neil Gaiman et al. title sounds intriguing.