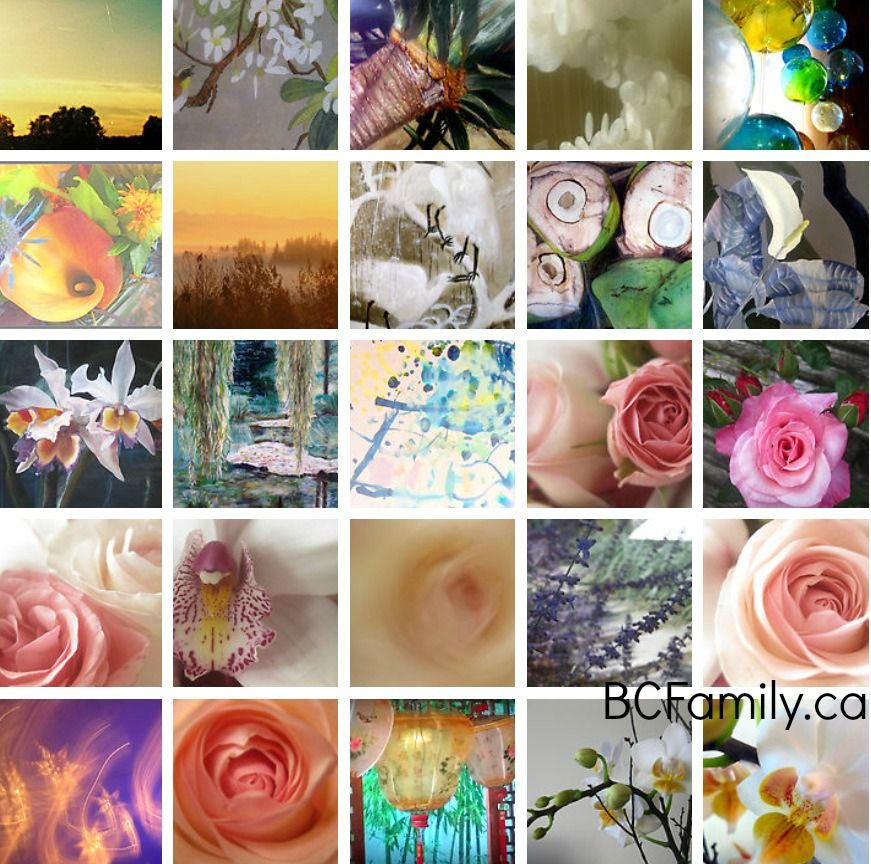 Pamela Chan, BCFamily.ca
Last summer we experienced a lot of smoke from forest fires in British Columbia as it blew into the Lower Mainland.  Even though we weren't on the front lines of the blazes, serious fires were raging across the province. We also live under the threat of the "big one" and think about our level of preparedness every time there is an earthquake in the region.
Do you ever wonder how you would cope – and who would help – if disaster struck?
This spring a "beast of a fire" – as one fireman called it – is raging in northern Alberta.  It continues to burn, while the impact on thousands of people has been devastating. We saw photographs online of cars driving on roads with raging fires on either side.  There are many causes that we can support.  As a daughter and granddaughter of northern Albertans – and as a neighbour to beautiful, big sky country Alberta –  I'm mounting a 2 week fundraiser on the Red Bubble BC Family page to support assistance that is needed because of the fire in Fort McMurray.  It will run from Monday, May 16th until Sunday, May 29th, 2016. A percentage of the sales price goes towards the artist (that's me).  I'll be donating my portion of the sale to the Red Cross fund. The Federal government has announced that they will match all funds donated dollar for dollar.  Tangerine bank has made the same commitment. Thank you Tangerine bank! (I'm already a client, so this will be a snap to do.)
Almost 200 images of my photographs and artwork are listed on the Red Bubble BC Family page.  You can buy stationery, prints, clothing, bags, smart phone and iPad cases and skins, stickers, wall art and home decor using these images. As you might know, clothing options in Canada can be drab and uninspiring for the average person like you and me.  I've created purchase options for tops, skirts and (coming soon) dresses using strong and fun abstract and nature-based images. Most importantly, the vast majority of these images were taken right here in British Columbia.
And don't forget to tell your friends, family members and colleagues (even if you're not going to be shopping on the site). You never know who might be interested. Red Bubble is a global company that ships all over the world.
Here is the Red Bubble BC Family address where you can shop. I recommend starting at the portfolio page – especially if you're on a mobile device. I will be adding links to collections over time and, in the near future, two new clothing options are coming online – a dress and a new style of top.
Here is the Facebook page address.  I'll put information about sales here from time to time.  Red Bubble often announces pop up sales that are enticing.
This fundraiser is different than the money donation efforts that people have been making.  It's based on the idea that if you want to shop for yourself, find a gift for someone else (or share the link to encourage others to do so), you can have an added bonus of sending off a portion of the sales cost into a $2 for every $1 donated fundraising plan.
One very helpful way to support this event is to share a link to this post or the Facebook page on your own personal social media pages.
Note: Red Bubble fills the orders for the BC Family page. If you have any questions about your order, before or after you receive it, please contact Red Bubble's customer service.  You can also leave reviews on their site.
Related
Yaletown + Community product page.

My grandmother's mother and my mother in my great-grandma's flower garden.
Some Family Background
In the first half of the 20th century, my mother's family arrived in northern Alberta and started new lives in Athabasca county. They left successful businesses in their home country where they had experienced dangerous threats to their personal safety.  When I was growing up, every few years I had the opportunity to fly across the country or around the world so that I could spend a few weeks visiting my grandparents and family on their farms.   My grandmother knew every field – every building – in the areas where she lived.  As we drove down the road, there would be a running commentary from the front passenger seat about the changes that she could see or the stories that she remembered.  If you took her out of the province, she would immediately start pining for Alberta.
Like many women in eastern Europe (where she grew up as a child), she was deeply connected to the land and its people.  One of her first jobs when she moved to Canada, at the age of 9, was to go out in the fields and hand pick the rocks from the ground so that her father could plant his crops. Last year my mother gifted my family with 3 peony plants that used to grow in my grandmother's garden in northern Alberta.  They've been growing on Vancouver Island for the last ten years and now they're here in Coquitlam.  Recently they started to bloom.  The timing seems symbolic, somehow.  My grandmother's flowers are blooming and I'm mounting a fundraiser in response to a disaster that would have upset her greatly. Northern Alberta gave my family a start in a new country and it's time for me to give back.