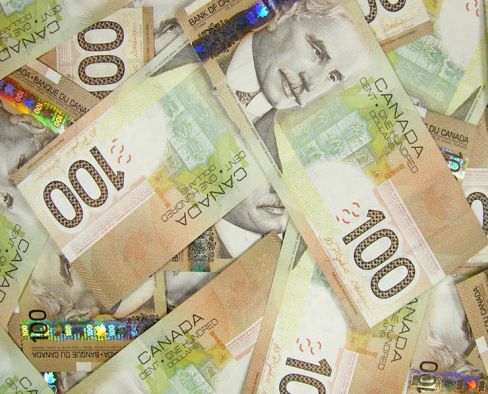 Pamela Chan, Editorial/BCFamily.ca
I support any activity that encourages physical activity and related health benefits.  But $150,000 tax dollars spent funding a yoga event on Burrard Bridge makes me think of all the people in need who live in this province. This is the dollar amount that was given by a government official to a local reporter regarding costs related to supporting this event.  20.6% of BC children live in poverty and many more are not far away from this lived reality.
Every tax dollar available for public programmes counts. Every dollar needs to be spent sensibly.
It should be pointed out that a free event to celebrate International Day of Yoga in Vancouver has already been planned to take place June 21st.  We do have a lot of yoga enthusiasts in the province.  Any one of them can head on over to the Plaza of Nations, a few paddles up False Creek from the Burrard Bridge.  Here are the details:
"On June 21, 2015 join me and the International Day of Yoga, Vancouver Committee, supported by the Consulate General of India at Plaza of Nations, (adjacent to B.C. Place Stadium on False Creek) from 10am to 4pm to celebrate the inaugural United Nations-backed International Day of Yoga and also the summer solstice. You will experience sessions in yoga, meditation, breathing techniques and discussions on Ayurvedic lifestyle." VancouverDesi.com/more details
So now that we've got that out of the way – that an International Yoga Day event has already been planned – could we cancel the shutdown of the bridge and announce how we're going to redirect $150,000 into programmes desperately in need of funding  here in British Columbia? Or $100,000.  Or $10,000.  Whatever the additional costs will be, it will be money that could be ear marked for other important programmes.
This story isn't about west side residents' sense of entitlement and indignation about commuting inconvenience. (Although ambulances traveling to St. Paul's hospital will be affected.)  Let's make sure we get the right end of the stick.
If you'd like to see this duplicate event cancelled or at least voice your disapproval, make your voice heard by sending a tweet (let's be strategic here) to your local MLA.  You can include a link to this piece if you'd like.  Here's a bitly to make it easier: http://bit.ly/1KTNrMH #shunthebridge #OMtheBridge
And for those of you living in Dubai and scratching your head in disbelief, feel free to weigh in as well.
If you could spend $150,000 on public programmes in BC, how would you spend it? You can comment about this posting using the comment function below or on the BCFamily.ca Facebook page. Your opinion matters so don't be shy!
Related
On June 21, 2015, there will be an all-day, free event to celebrate National Aboriginal Day at beautiful Trout Lake in Vancouver.
Related story in The Province newspaper.