Pamela Chan, Editorial/BCFamily.ca
Spring has come early here in British Columbia.  Daffodils and other spring bulbs are coming up and plum and cherry blossoms are blooming.
Springtime flowering bushes are peaking and chives from last year have returned.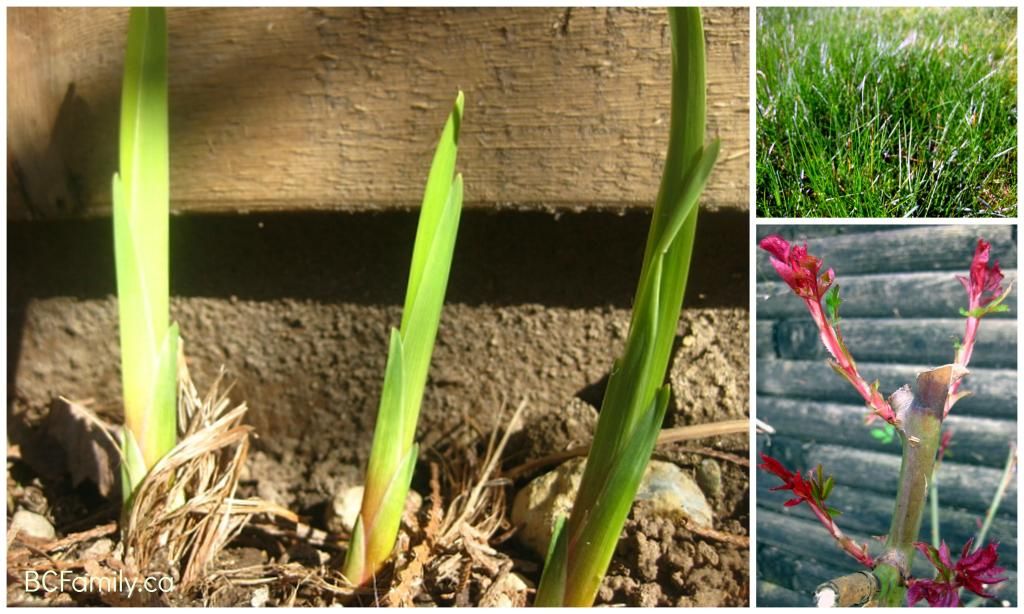 The irises are up early, the grass needs cutting and the rose bushes are on their way.
Our heather bush has been keeping our garden pretty during the bleaker weather and is now joined by blossoms coming our on our pear tree.
Seed catalogues are eye candy these days and we're thinking about how we can plant our modest backyard vegetable patch.
The air is feeling a touch crisp now.  Will it get colder? Could we still see some snow?  Is there still a chance that we will put our snow tires and new snow boots to good use?
How is your garden looking these days?  Do you still have snow?
If you have photographs of your garden online, do include a link below or add in a link on the BCFamily.ca Facebook page.   What plans do you have for your balcony, patio, vegetable plot and/or garden this year?